Today I had the opportunity to get a closer view of the new Jaguar I-pace, first when I saw some pics of it I thought ok another futuristic EV that looks like a spacship but I was wrong in person it looks much better. To be honest it is the most comfortable car I was ever sitting in and I was also sitting in Maseratis and severel Porsches 
First I will tell you some informations about the car.
The car is powered by four engines that gives the car 399HP/294KW the prices for it starts at about 77.000€ which is quite cheap if you compere it to the tesla model X. The cheapest version has a 0-100KMH time of about 4,8s that's really fast for a car that weighs more than two tons.
It also has a range of about 450km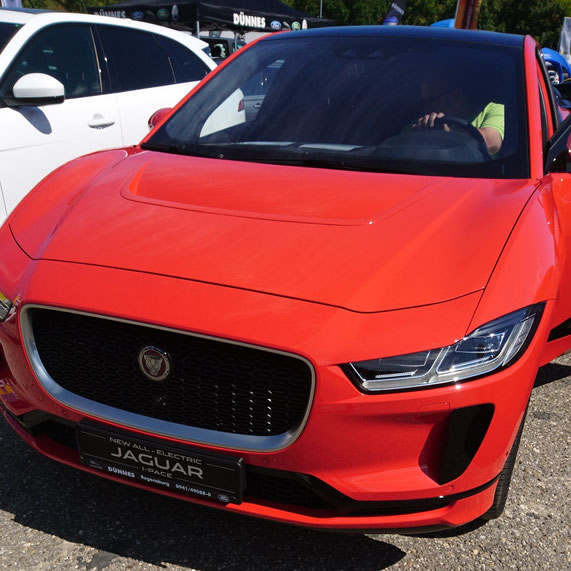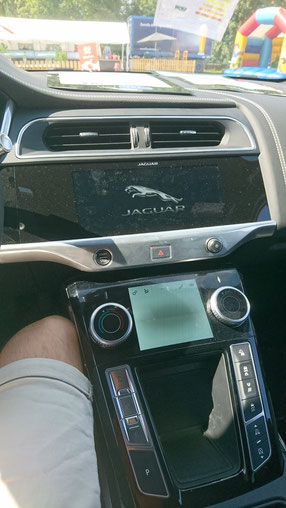 You might think it is not very good quality but this model which is the first edition (price starts at 101k) has a wild leather roof that is included in the first edtion. It also has two screens in the middle. Behind the steering is also a little pic of a I-pace that shows you the range and how much battery charge it still has.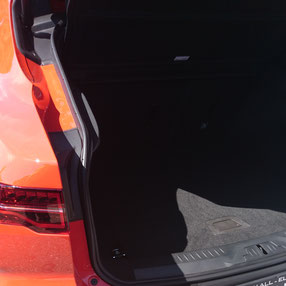 In the trunk is enough space for a lot of luggage with about 656 litre, the trunk opens automatically if you press a little button. If it isn't enough space for you can fold the bench than you have a space of about 1453 litre. That should be enough to buy get your new IKEA furniture in the car, but that's not all you also have a little 10,5 litre trunk where you can put the electric charging cables in it. There you can also refill the oil and water.
Because I haven't showed much of exterior here are some more shots
I hope my Dad gets the opportunity to test drive it and than you will get some more informations and pictures of it. At the end I want to thank the cardealer Dünnes for the chance to get a closer view to this beautiful car.