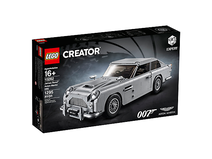 1.  Lego Aston Martin DB5 James Bond
The new Lego Aston Martin DB5 is the perfect gift for Petrolheads that like the James bond movies and Aston Martin. With about 1,300 pieces it will give you many hours of fun. It is about 34cm long and 12cm wide. The model also has some cool features like raiseable bulletproof screen or the famous unwelcome passenger seat. You can also open the bonnet with a 6-cylinder engine inside. For about 150$ you can get your Aston Martin. https://shop.lego.com/en-US/James-Bond-Aston-Martin-DB5-10262
   2. Nissan GTR carbon fibre pen
If you ever wanted to be the coolest guy in the office than you need this cool carbon fibre pen with the Nissan GTR logo on it. I bought one myself and it is fabulous, I used it a whole school year without refilling it. It is very easy to write with it and it feels very smoot and it is worth the 17,20 £
http://www.wessexpartsonline.co.uk/product/GT-R_Carbon_Effect_Pen_GT-R56

   3.  Ford Mug
For all coffee junkies of you the different Ford Mugs are the perfect car merchandise for you. You can choose of some Mugs, for example a Ford GT Mug or a Ford ST performance Mug. I achieved mine which was a Mustang version and it is very well made and quite large, so you can drink a lot of coffee or tea.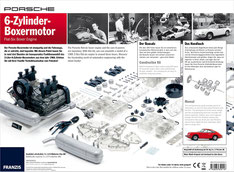 4. Porsche flat six engine kit
The Kit has 290 pieces and can play real flat six sounds. The scale of the model is 1:4 and is about 32 cm long and 25 cm high. This Kit was developed with the Porsche AG. It also got some awards like the price of the "Modellfahrzeug des Jahres 2017 – Innovationspreis". For the price 110€ you get 8 hours of building fun and you get a great decoration for your office.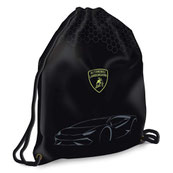 5.  Lamborghini sport bag
We all know that Lamborghini merchandise isn't cheap, but I found this cool sport bag for only 12,99€ you can get yours on Amazon.
I hope there was something interesting for you. Have a great day