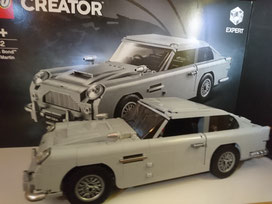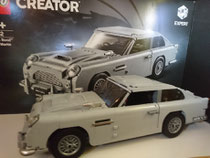 About two days ago I bought this cool Aston Martin DB5, it is the first Lego set in cooperation with Aston Martin and James Bond. For about 150€ (Europe) 150$ (USA) you get the Lego set and a cool  exklusive Lego card. It took me about 6 hours to built it and to get the features working which was quite difficult because it has about 1200 bricks. The set is a Lego exklusive so you have to buy it at an official Lego store or at the Lego website. Now to the features, this model has some cool official James Bond features like the bulletproof window protector
Another cool feature is the changeable Lights and Guns, like the orginal James Bond Db5. 
The model has also the phone inside the door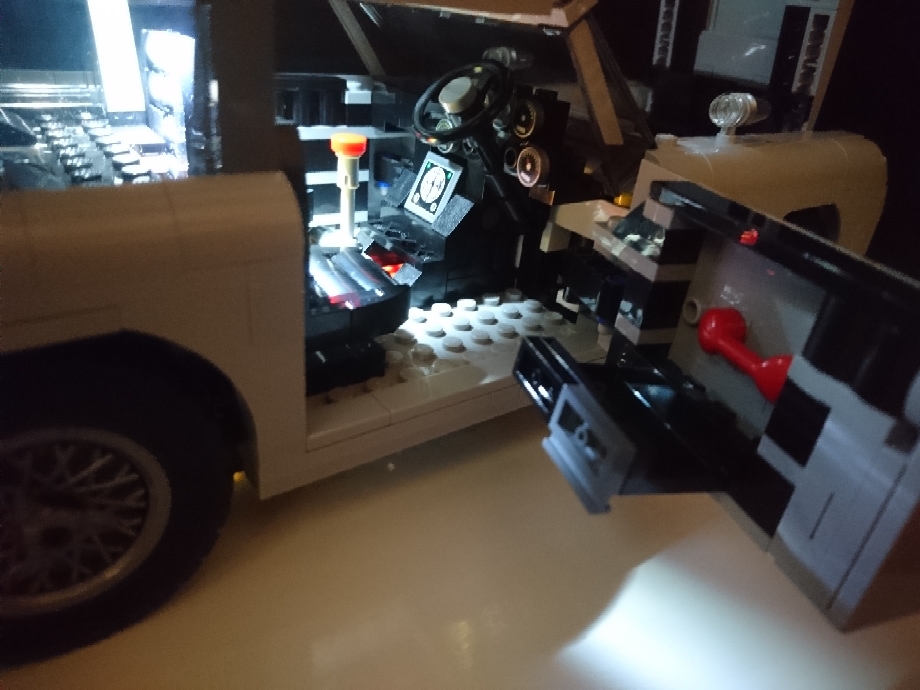 You are also able to open the bonet and trunk which shows you the six-cylinder Db5 engine and in the trunk you can find to bricks for the spike tires. 
Also you can change the interior to the cool boardcomputer from the movie. And at last there is the really great rocket seat that throws out the annoying passenger that things he driver better than you or thieves that try to steal the most beautiful car ever built. It also opens the roof if you use the button.